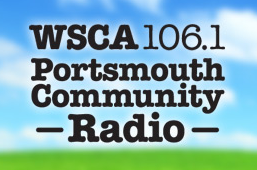 We are psyched to announce that DJ John Lovering will be playing The Mask of Inanna on WSCA 106.1 FM, Portsmouth Community Radio (www.wscafm.org).
The program will start between 6:08 and 6:12PM on the following dates:
Tuesday, January 8
Tuesday, January 15
Tuesday, January 22
Tuesday, January 29
Tuesday, February 5
Tuesday, February 12
Tuesday, February 19
Tuesday, February 26
Tuesday, March 5
You can listen to the radio stream from this link.
John will also be playing Dracula: The Voyage of the Demeter on Tuesday, December 18th at about  7:15 – 7:20PM. It stars Bob Stroud himself, James Scheffler!
Thanks be to John, and I hope New Hampshire enjoys our shows!